2021 Board of Directors
President: Dennis Marburger
Vice President: Kelly Overlander
Secretary: Kyle Joines
Treasurer: Eric Chase
Membership: Rachel Quinn
Meetings & Facilities: Ashley Glatfelter
Fundraising Director: Elle Hale
PR/Communications: Adam Schechtman
Social Media: Jessica Delp
Website: Tim Wortman
Members At Large:                                          Trisha Zeltwanger                                                  Nate Tile
New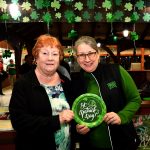 St. Patrick's Day Celebration at The Markets at Shrewbury.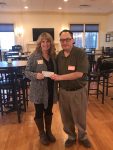 Today was our monthly membership meeting at Bon Air Country Club. It was catered by Locally Seasoned and our member Dennis Marburgerspoke to us about digital marketing. We also did our check presentation to Penn-Mar Human Services for $1,173.25 from the funds we raised at our Bowl for a Cause event in January.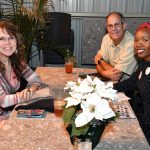 Thank you to all the SYCBA members that came to our Town Hall Meeting! We are grateful for all the feedback we received and look forward to implementing several of the ideas in 2020. Check out the slideshow below from our interactive feedback session.